Dive into the timeless allure of our Felt Hat collection. Expertly crafted for both men and women, these hats epitomize elegance, ensuring unparalleled style and warmth for the cooler seasons.
Discover our Felt Hats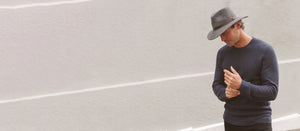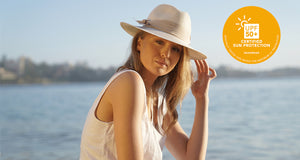 We all love to spend more time outdoors: a day at the beach, backyard BBQ's, long hikes or a game of golf are quickly filling up your calendar. Even if you are super careful and slather on your sunscreen every two hours, the sun's harmful UV rays can unfortunately burn your skin which puts you at higher risk of developing skin cancer. That's why investing in premium sun protection hat is so important. SUNHATS is proud to offer you a wide selection of UPF50+ sun hats featuring tighter weaves than normal sun hats which helps prevent harmful UV rays from passing through. Sun safe and stylish, in Summer and Winter.
SHOP UPF50+ HATS